As part of the Travel and Hospitality industry, Z Hostel will be coming up with blog posts relevant to the COVID-19 pandemic, sourcing from government agencies, to help travelers and the public with relevant travel, arrival, and quarantine information here in the Philippines.
International arriving passengers to the Philippines, regardless of point of entry, need only undergo a seven (7)-day facility-based quarantine and Reverse Transcription – Polymerase Chain Reaction (RT-PCR) testing on the fifth (5th) day, with the day of arrival being the first day, only if all the following conditions are met, subject to the definitions subject to the definitions in IATF Resolution 128-A:
Their port of origin is a Green List country/jurisdiction/territory;
They stayed exclusively in Green List countries/jurisdictions/territories in the last fourteen (14) days prior to their arrival in the Philippines.
They are fully vaccinated, whether in the Philippines or abroad;
Their vaccination status can be independently verified/confirmed by Philippine authorities as valid and authentic upon their arrival in the country.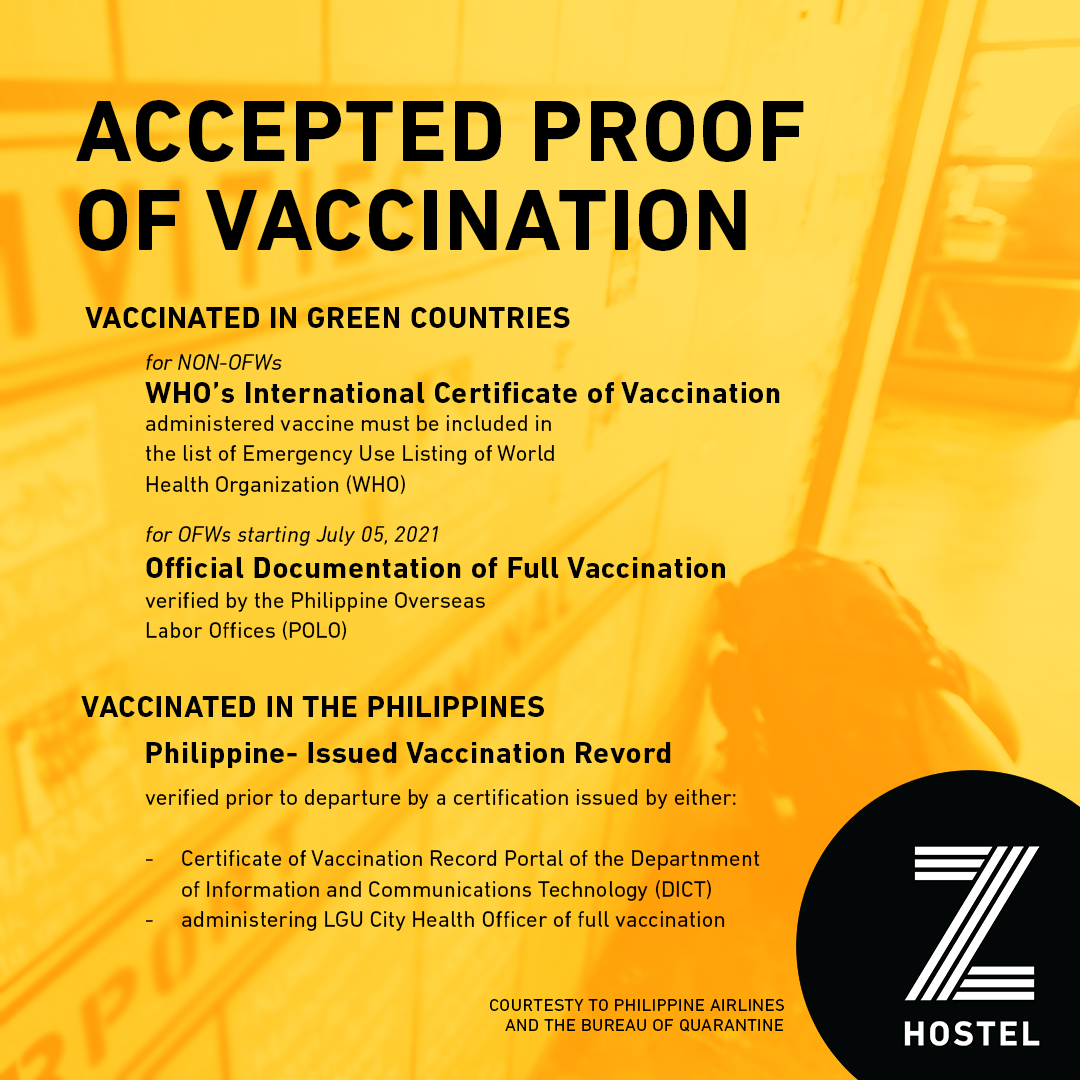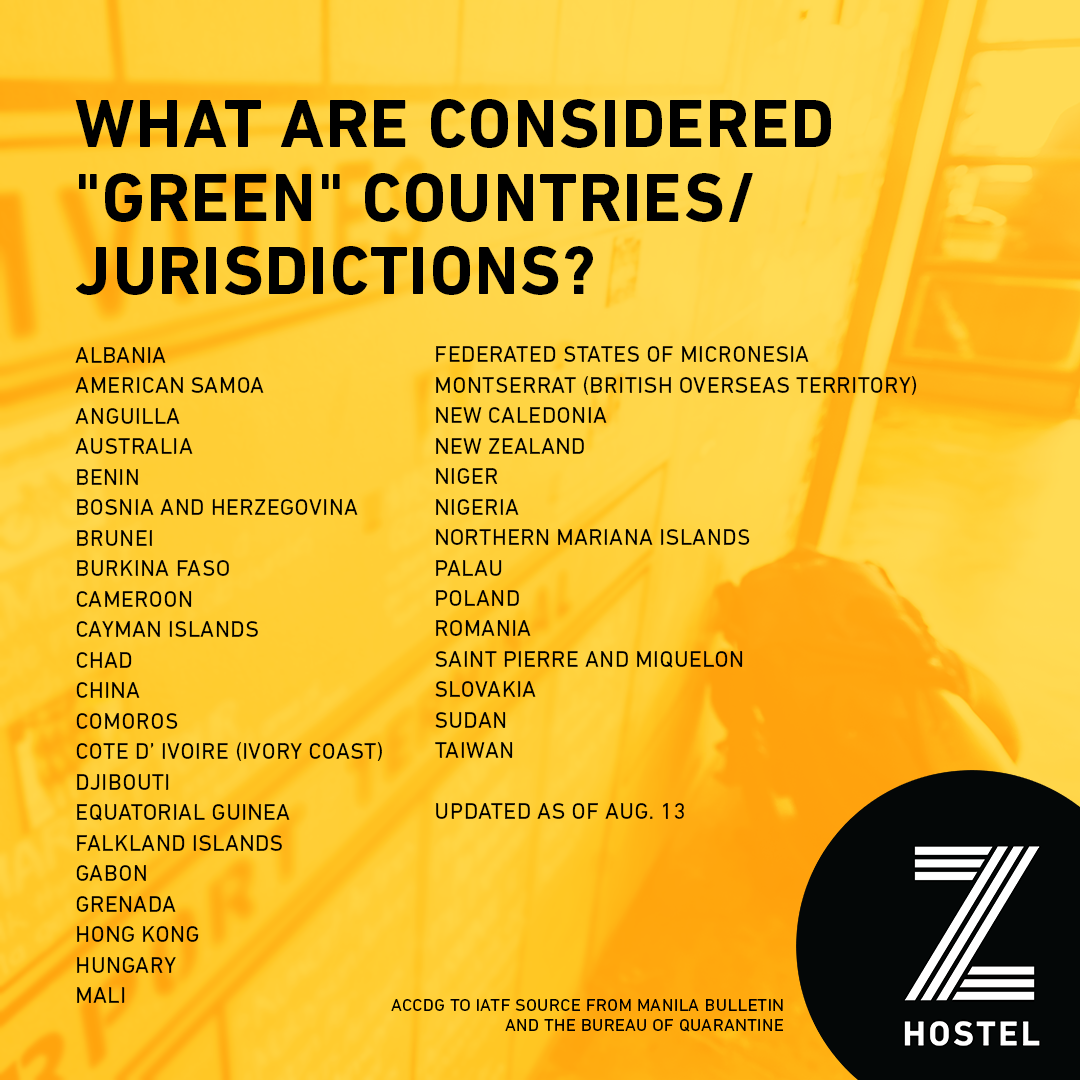 If you have questions or need any assistance, don't hesitate to message us on our Instagram account @zhostelph.
Stay safe and be kind to one another.