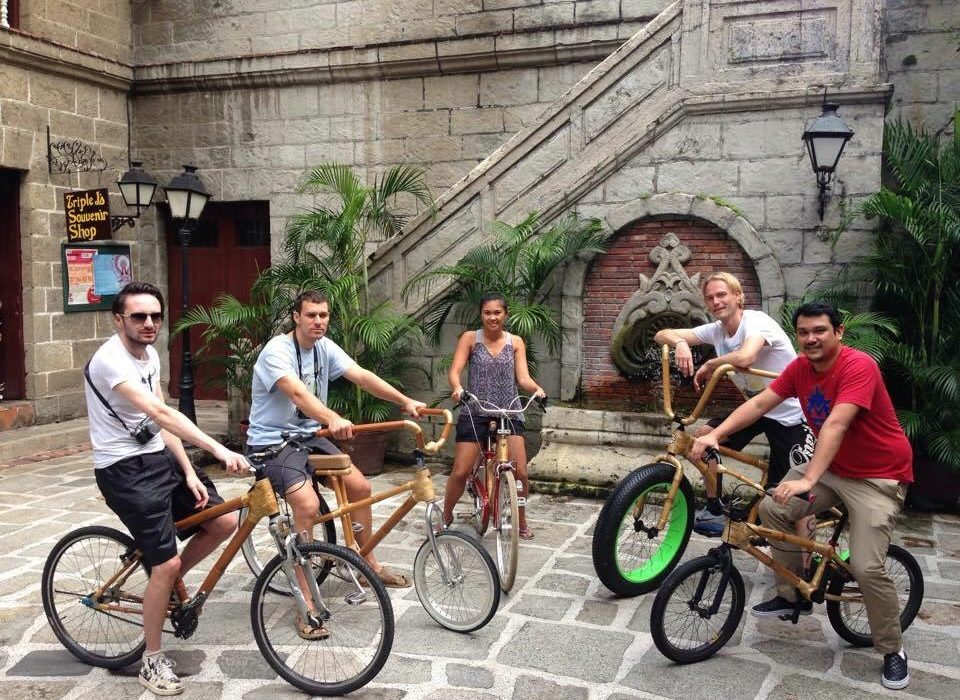 It's high time we give those poor old horses driving carriages a break. While kalesas are a piece of history, there is another way of seeing and enjoying Manila (and other destinations in general) with fresh eyes and a sustainable mode of transportation. Enter Bambike, bamboo bicycles that are handcrafted by a socio-ecological enterprise in the Philippines.
Nothing could be "greener" than this (aside from walking of course) — bikes made out of a very sustainable material and no fuel needed at all. Bambike offers experience tours in Intramuros, a historical site in Old Manila featuring Spanish fortress, cobbled streets, century-old cathedrals, and museums. Pedal your way, the green way, across Fort Santiago, Plaza San Luis, Rizal Shrine and other historic sights in the area.
The Bambikes are made by Bambuilders from Gawad Kalina, a community-based organization developing projects aimed at putting an end to poverty in the Philippines. So imagine learning history in sustainable material handcrafted by a community as you burn calories (not fuel!), the Bambike tour is indeed a win-win-win-win situation!
And the best part? Book your tour with us here in Z Hostel from July 1-Sept 30 and we give you a 20% discount! Book through +63 927 965 2692 or (02) 856 0851. And soon to come are Bambike Poblacion Tours — an enjoyable and ecological way to hop around this energetic Makati district filled with gastronomic and architectural hotspots! See you around!