Are you all booked and excited for your first trip abroad? Or are you a seasoned adventurer leveling up your travel gear? Yes, we read your mind. What is the perfect backpack or bag for your gap year tour around the world? Or the best buddy a digital nomad should have? We have rounded up the best backpacks and bags as suggested by travel gear experts, long-term travelers, and weekend warriors just for you!
Osprey Farpoint 55
Ideal for: Long weekends and week-long trips
The Osprey Farpoint 55 looks so sleek yet can surprisingly load up to 50 pounds worth of things! The best part of this bag is that it is 2-in-1: it has a 15L daypack and a 40L main backpack which can be zipped up as one bag or used separately and can be done very quickly. It also has a front-loading feature which means you don't have to dig deep into your things (when using a top-loading bag). Just lay your bag down flat, zip it open, and have full access to your things! The dual front compression straps also keep all of your gears stable especially if you're on a crazy adventure.
Deuter Traveller 60+10 SL Rucksack
Ideal for: Outdoor adventures and multi-day hiking
If you're off to roughing it on a trekking adventure, then this bag is perfect for you. Its winning feature is that it can take heavy loads easily and comfortably for you. It is designed smartly with internal luggage stabilisers, compression straps, and an anatomically shaped hip belt to make the heavy load bearable. Zipped pockets inside provide maximum organization. It also has a separate bottom compartment and a detachable daypack to round up the versatility of this rucksack.
Gelert Shadow Rucksack 85+10
Ideal for: Long-term travel
"I needed a big one for my long-term travel across and relocation in Southeast Asia and this one has really good reviews. I've been using it for 4 years now and it is still in good quality despite the harsh conditions and intense traveling I have done in such time. One specific feature I really like about it is its adjustable hood which gives extra storage when I need to stuff in more things for my longer trips yet the bag remains in good shape. Lastly, it's under lifetime warranty!" – Winney, Germany
Tom Bihn Brain Bag
Ideal for: Digital nomads, travelers with a lot of gadgets
"I am a software developer often traveling the US and the Philippines and many trips in between. This bag's design is definitely perfect to safely store my gadgets even on my outdoor adventures. They have a laptop sleeve that you can purchase which protects your laptop in case you drop it. It is very mobile — it's not that big but I still have lots of room for my clothes. I have been using it for 10 years now so I can really say it is very sturdy and durable. It has great compartments and pockets for other accessories I need." – Joshua Primero, U.S.A.
Cabin Zero 44L
Ideal for: Short to mid-long travel, no check-in
"As its name suggests, what sets this backpack apart is that it is mainly designed to meet the carry on size requirements of any airline or airport. This means, you don't have to worry about checking-in your bags or surprise excess baggage fees. The Military model looks very durable and tough but the bag is surprisingly lightweight!  It is really perfect for a 3- to 6-month travel and for someone who wants to be always on the go." – Trisha Velarmino, Philippines/Israel
Sea to Summit Ultra-Sil Day Pack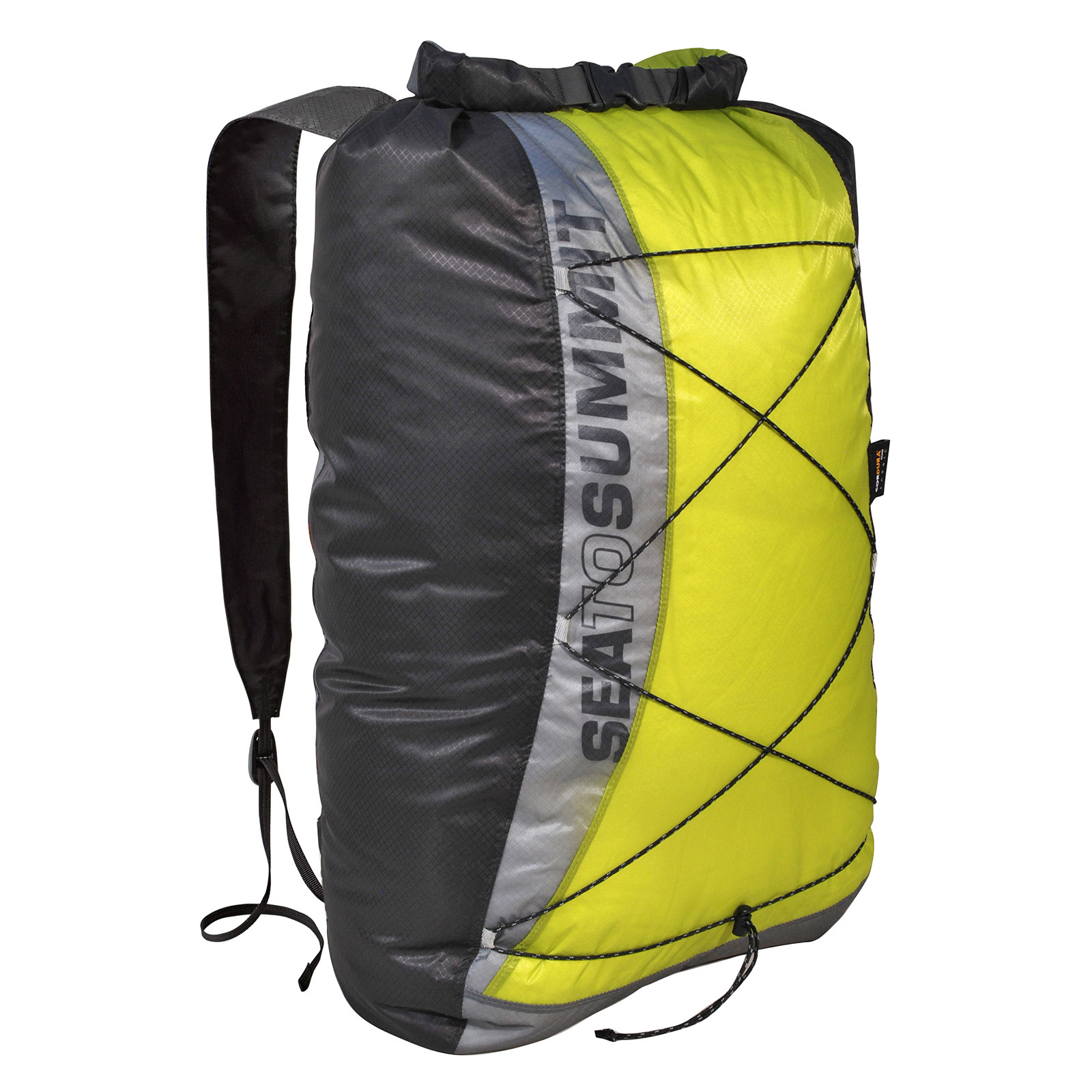 Ideal for: Day trips, trips to the grocery or laundry
Weighing only 2.4 ounces and can be compressed to the size of a baseball, this featherlight day pack is a weekend warrior's dream buddy. It can fit any pocket but once opened, it has about 20 liters of space inside — more than enough area for supplies to last a day of wandering around. This water-resistant pack can function as a stuff bag for a day hike, a pillow, a dirty laundry bag, or even a bag for carrying your groceries.
Ready to go?