You won't miss it, especially when the waiters leave the table with your orders. "Not a brownie" boldly says the back of their shirts. "So what the fudge is a bucky?"
A cake? Nope. A cookie! Nope. Oh a brownie-cookie = bucky! Nice try. Well, think of it as a flourless chocolate cake married with fudge brownie. But whatever its real anatomy is, this heavenly slice of goodness is definitely worth a bite at Bucky's in Poblacion, Makati.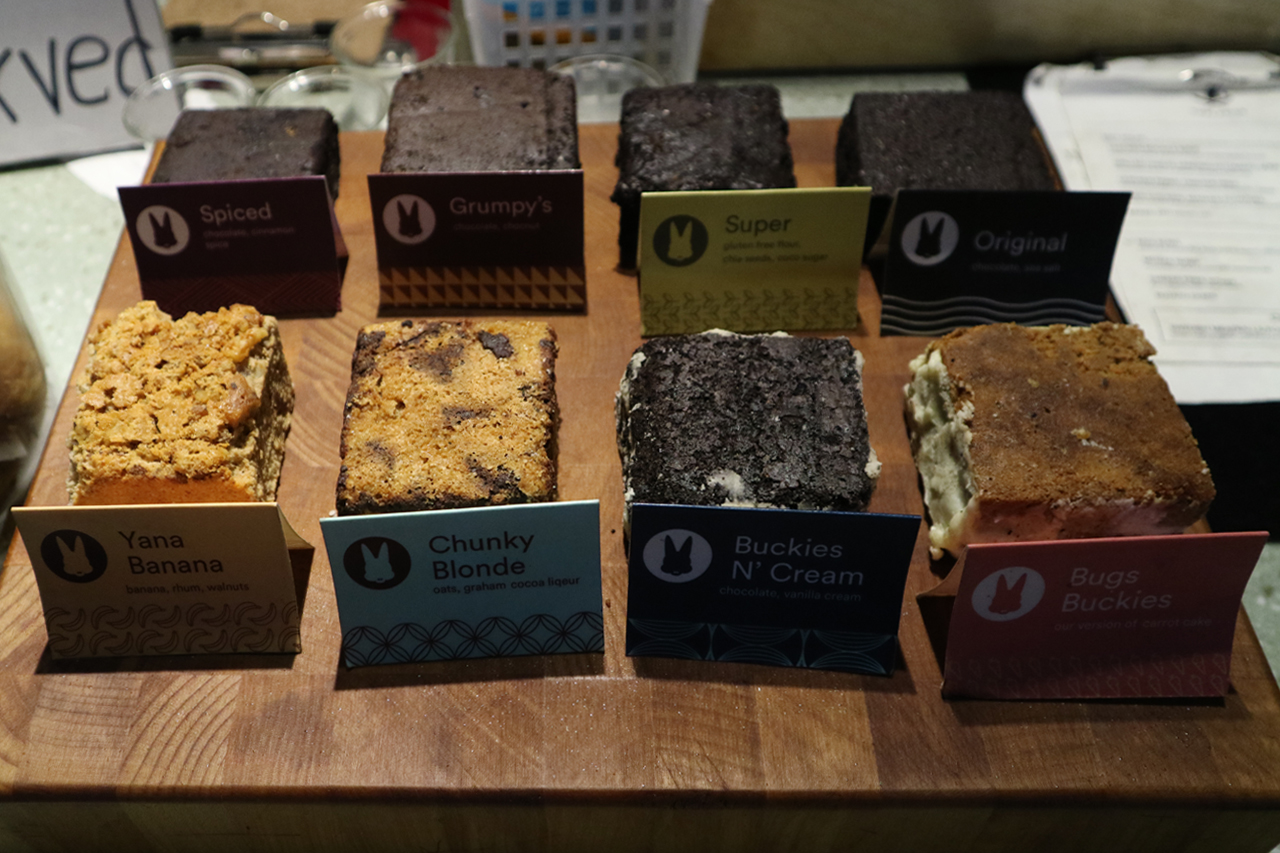 You might have actually tasted some buckies at Toby's Estate coffee shops or in Rockwell's dessert bazaar but it has finally found a home in their first ever "shack", which rightfully fits in the same space housing new gastronomic hotspots such as Wild Poppy, Alamat Pub and Deli, and Smokeyard Barbecue. Just a few steps away from Z Hostel, Bucky's is also a perfect prelude for a long night of tipples at the popular hostel roofdeck.
Before we dive deep into Bucky's sea of sweets, let's take a first bite into their savory treats: comfort food taken to a new level. You might start off with something healthy to make way for the, sorry for the lack of a better term, sinful desserts after. Get the Beet Salad, beets in a bed of arugula garnished with pickled onions and homemade ricotta cheese.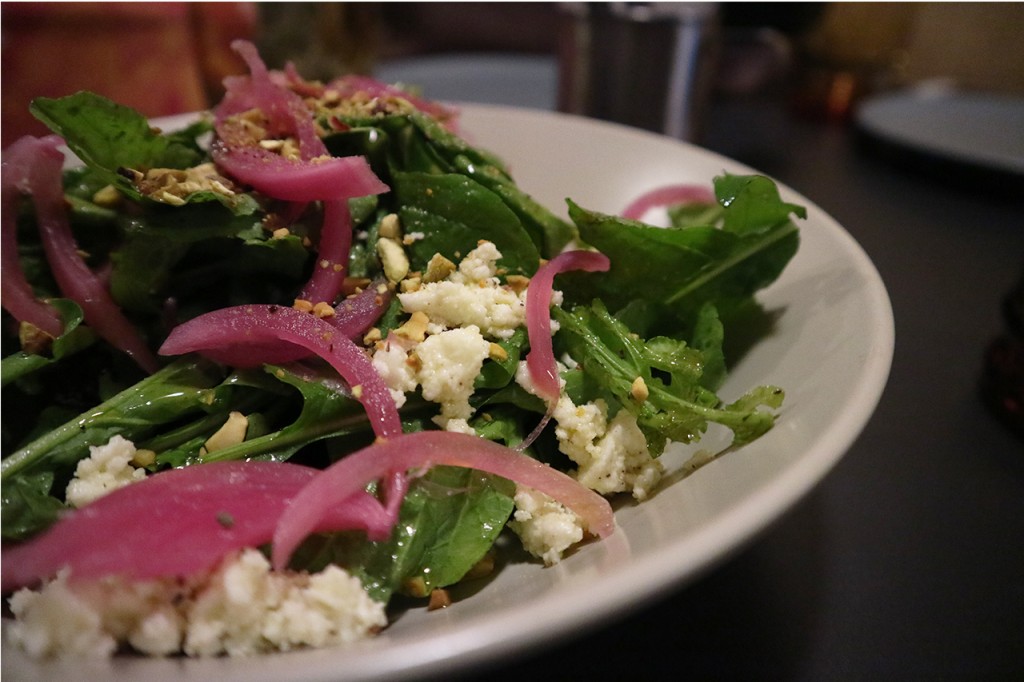 Waste no time and order Fried Chicken with Mashed Potatoes. No wonder it's a bestseller, double-fried tender juicy boneless thighs with extra crispy skin and a really tasty gravy on the side. The mashed potatoes is a win-win, one of the best you can find around Manila.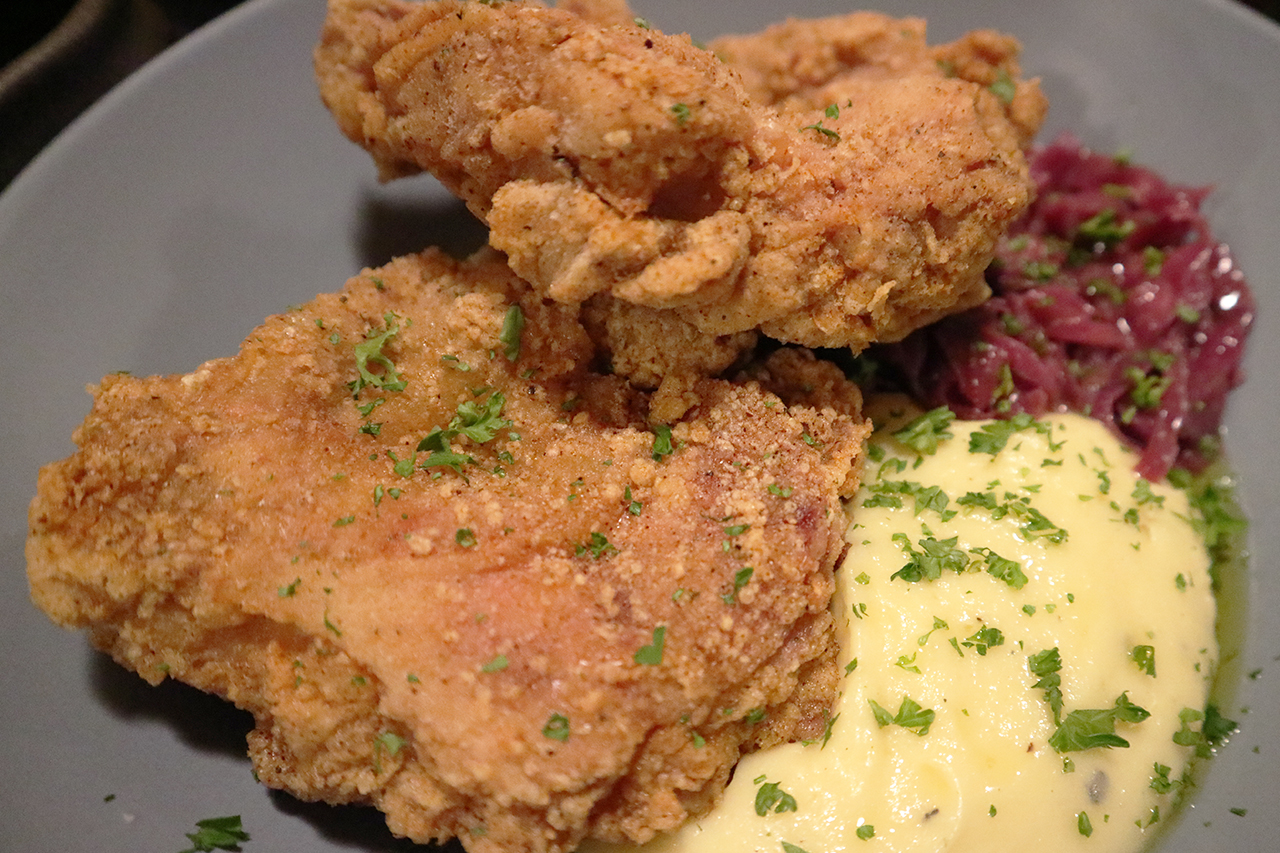 Craving for more? Fill up with their sumptuous Baked Ziti. Make sure to amp it up and add on Ragu (why is it even an option?) and you are in pasta paradise!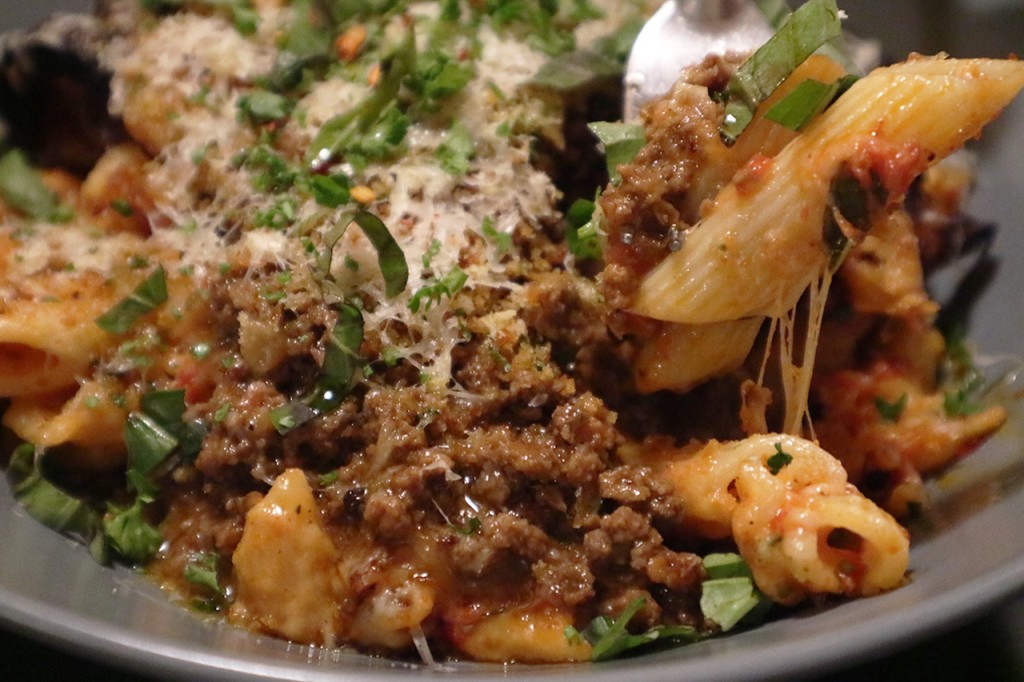 For those who want to fill up but resolved to "eating healthy" this new year, their Badi Bowl is perfect for you. It is a huge serving of homemade fruity yogurt parfait topped with fresh banana slices, chia seeds, granola, grains, and coconut shavings. Who said healthy looks and tastes yucky!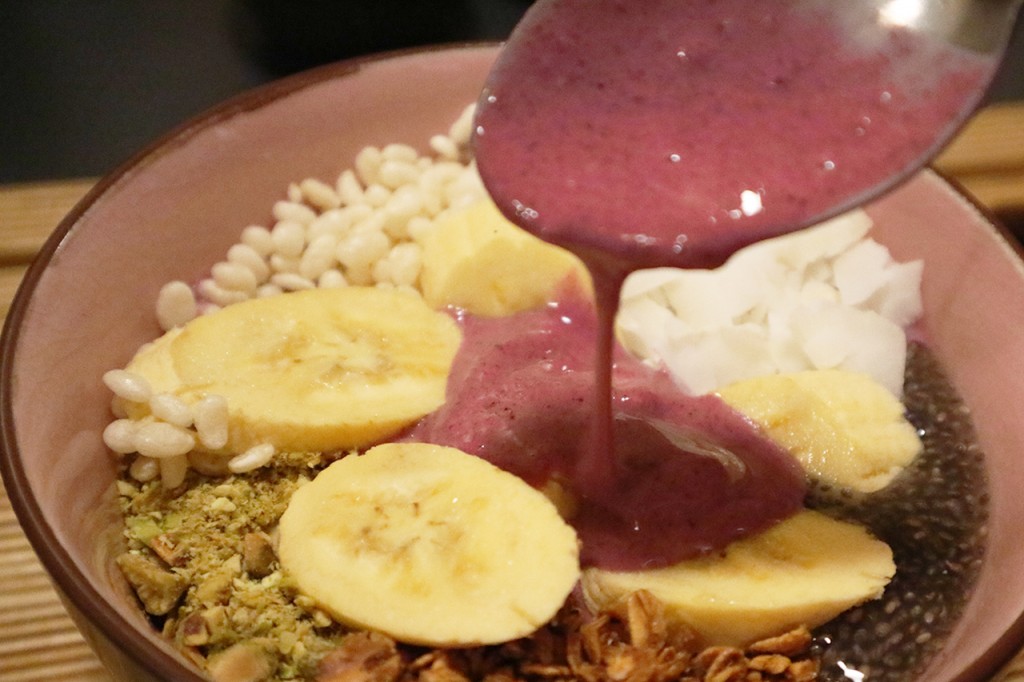 Now for the main acts! It's time to indulge in their heavenly Bucky bars which come in different variants.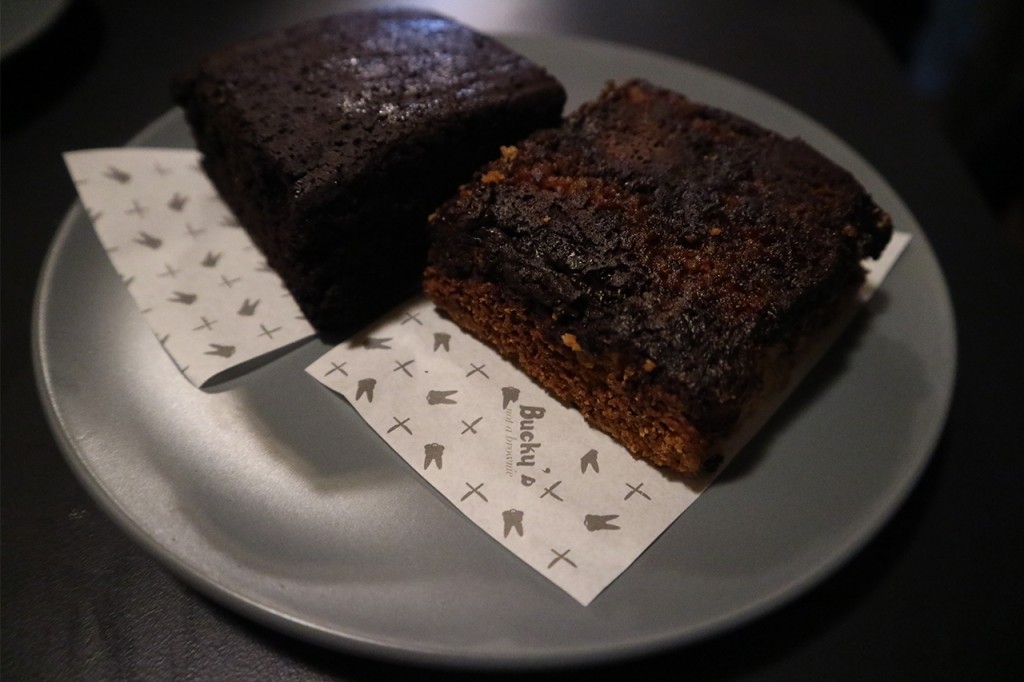 If the sweet tooth in you is looking for more, you won't regret having the Original Parfait. It is wickedly good and sweet: a big cup of homemade creamy softserve ice cream (made from carabao's milk!) with salted caramel syrup, chocolate chips, marshmallows, and brown butter polvoron on a bed of original Bucky chunks. If it doesn't take you to sugar paradise, we don't know what will.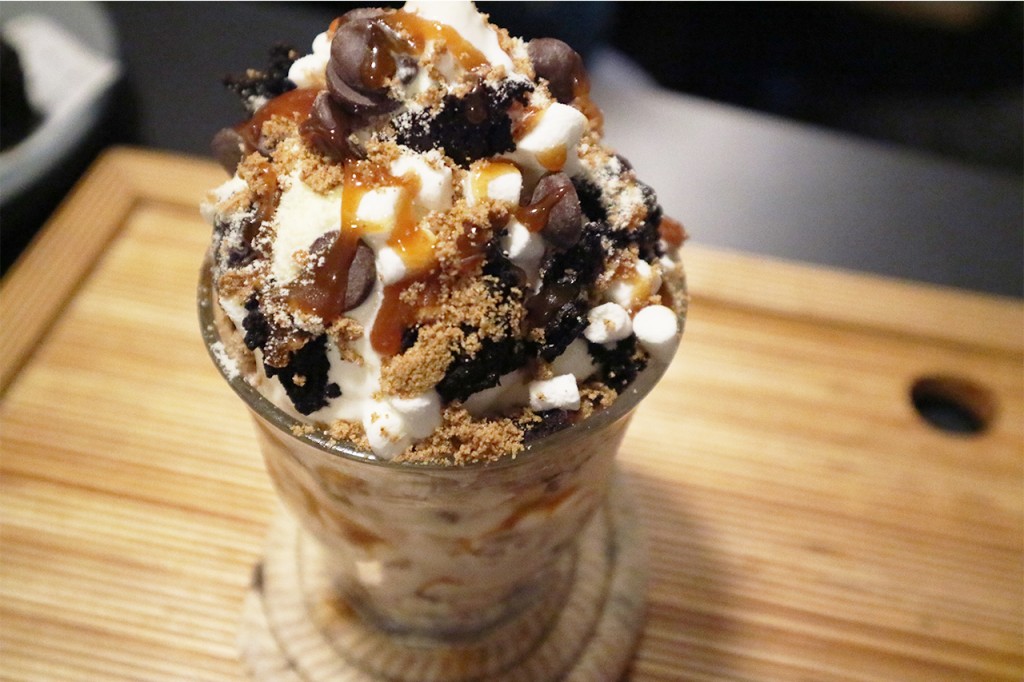 Once you've tried it here, you'll wish the place was bigger. Because you'd definitely want to take all your buddies for a comfort food and indulgent dessert feast here at Bucky's.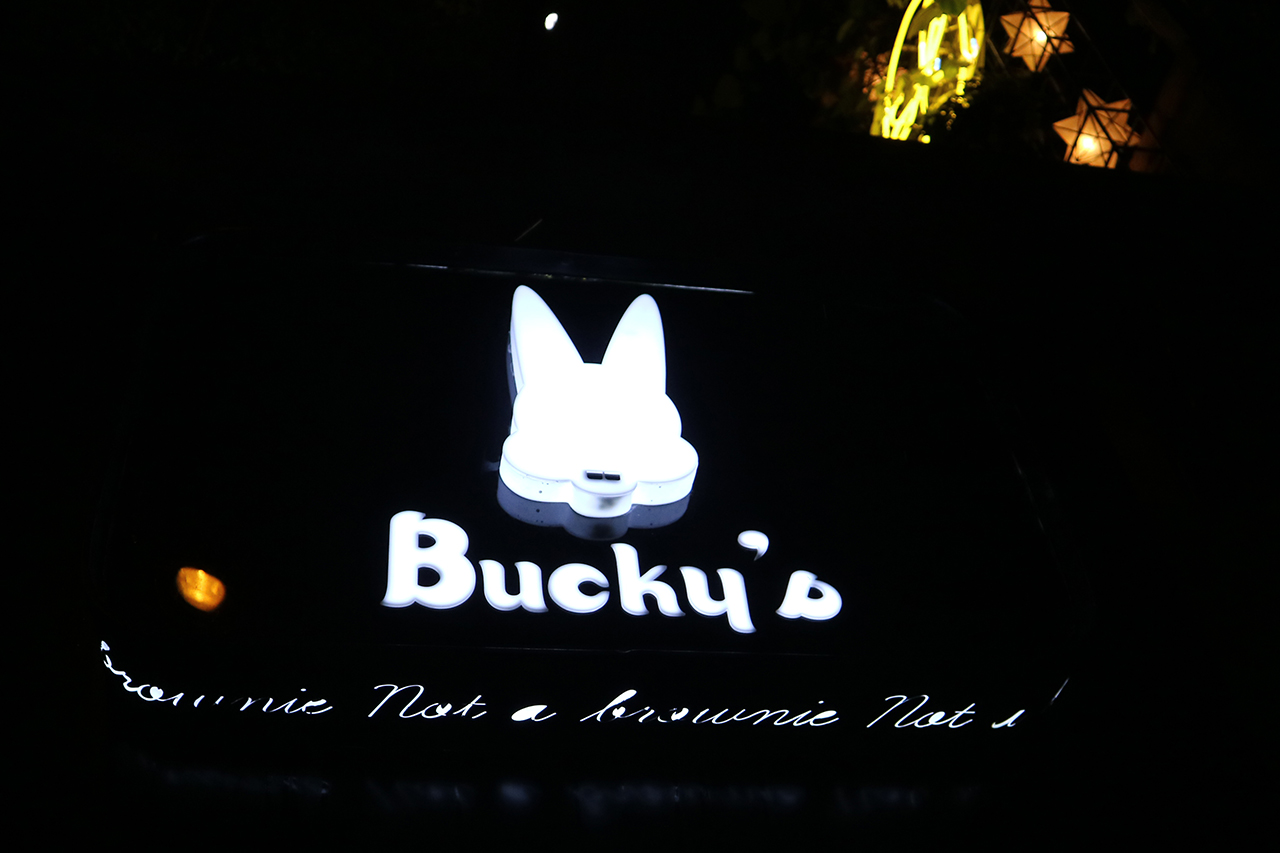 Bucky's
5666 Don Pedro Street, Poblacion, Makati City