Ask anyone what connects us all and you'd probably hear "music" or "love." But for one Dutch guy, it's something else. Pancakes! Wait, pancakes? Yes, you heard it right!
Couchsurfer, business consultant, and world nomad Robin Vogelaar has forged connections and established relationships in more than 40 countries and 200 cities by cooking pancakes. He has been organizing Dutch Pancake Nights around the world with the simple mission of bringing everyone together while enjoying food he and a lot of people across the world love to eat.
Last October 27, Manila finally got a taste of this wonderful event and The Ruins in Poblacion, Makati gracefully hosted the celebration and welcomed locals and foreign tourists alike to a night of conversations, drinks, and of course, pancakes. The folks from The Ruins and Z Hostel also generously prepared free toppings such as chocolate syrup, peanut butter, fresh fruits, nuts and sprinkles that definitely added color and excitement to the Dutch pancakes.
What's most interesting about the event is that it was all for free! And talking to Robin for a few moments, he shared that he organizes the event and buys all the ingredients for the pancakes out of his own pockets as part of his unconventional way of living traveling around the world.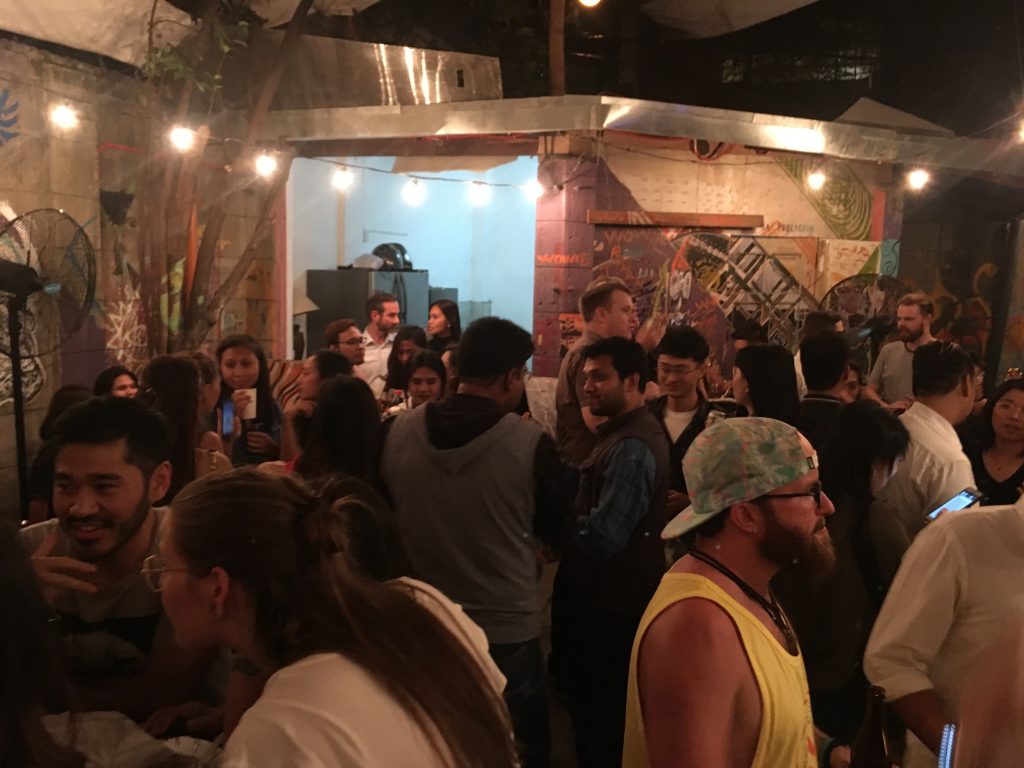 He simply enjoys seeing everyone have a good time and inspiring others to live extraordinarily. True enough, some of his guests in his past events have turned out to do similar gatherings: a Vietnamese lady started her own Spring Rolls Nights in different countries!
Robin is an active member of the Couchsurfing community and also engages with different organizations as part of his consultancy work. So who knows, in your next travel abroad, you'll bump into Mr. Pancake guy himself as he connects the world, one pancake at a time.