Activities
Sunset Sessions
From 6:00 PM to 7:00 PM everyday!
PoblaZion Walking Tour
Coming Soon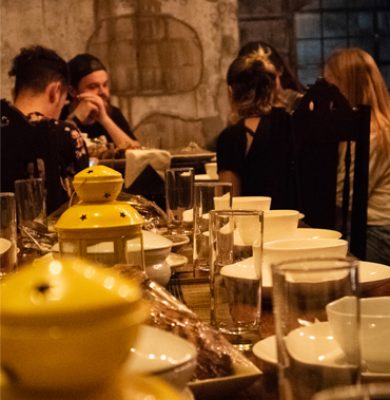 Traditional Dinner
Coming Soon
Filipino Homecooked Dinner: What better way to fully experience a destination than sample local, authentic food! Set-up at the historic The Ruins, enjoy traditional Filipino dishes usually prepared in Filipino homes and enjoyed by the family. Experience "salu-salo", the culture and celebration of eating together in the Philippines, with fellow guests and get to know them more. After all, the hostel becomes your home and your roommates family!
Walking Tour: Before you knock back some tipples and enjoy the amazing nightlife of Z Hostel's neighborhood, get a good feel of the area with our daily walking tour around the community with a Z Hostel crew as your guide. It's also a great way to navigate your way around Poblacion and see where you could hang out, dine, and do your errands during the rest of your stay. It starts around 4:30 every afternoon and just show up at the lobby a few minutes before.
Sunset Session: Come up our world-renowned Roofdeck around 6 in the afternoon for the daily Sunset Session. All in-house guests get one free cocktail, watch the sun go down along the Manila skyline, and make new friends. It's packed with great crowd on a weekday; on weekends it's a rooftop party!