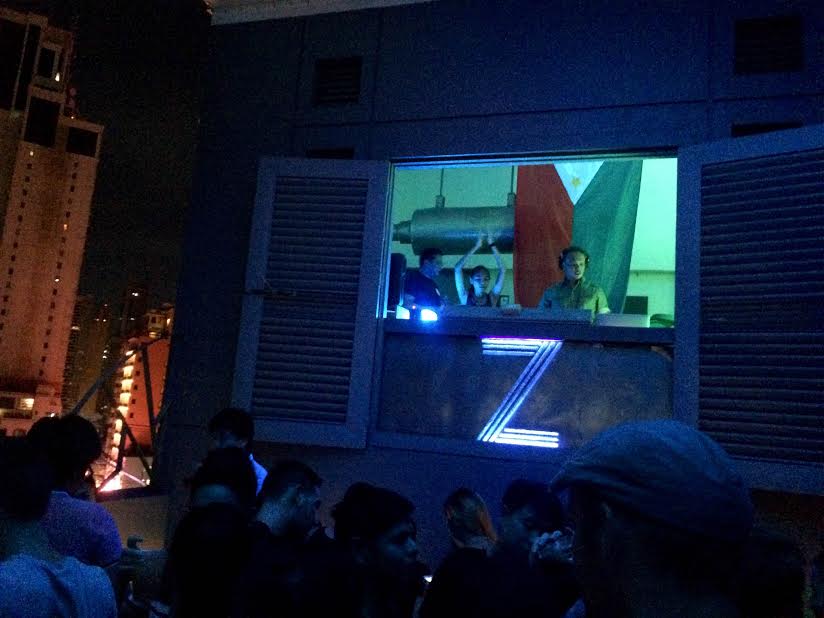 It was an incredibly hot Saturday night but with a glorious view of Makati skyline, ice-cold beers in hand, and unadulterated beats from the best Trance DJs in town, everyone had a great time at the Summersault event last May 24. Summersault is the 3rd episode of Dimension, a series of the trance nights hosted by the largest local Trance group in the Philippines, Trance 'til Dawn, at the Z Roofdeck.
Z hostel guests as well as walk-in visitors were treated to a night of good trance music, which actually sounded fresh and current. There's always this association with Trance music as something dark and deep but Summersault gave a new spin to it. DJ Jedd Rommel of the duo Boys Can Trance opened the night and the duo's other half Marco Lozano played after him. More and more guests came in and the vibe just got better. German DJ Alex Neumann closed the night with tracks that had people stay up on their feet.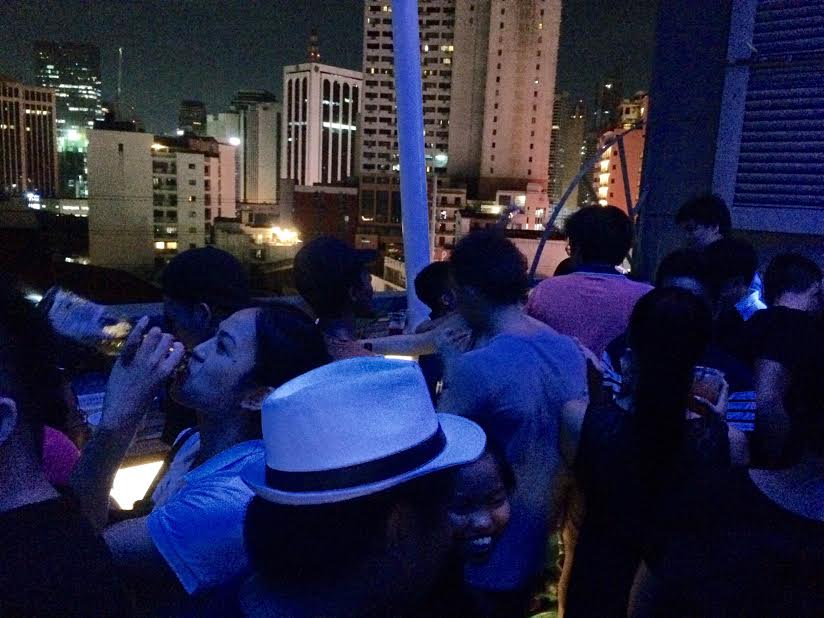 Dimension is a brainchild of Cheka Laoner, a Trance DJ herself, and member of Trance 'til Dawn. She put up the event to spread the good news about the genre. "Trance is usually labeled as underground. They think it's only intense and energetic. So not a lot of Filipinos appreciate it yet," she shares. Looking at how she can turn around this mindset and educate more people that Trance can be chill, calm, and relevant, too, Dimension was born. She thought Z Hostel would be one perfect venue to stage Dimension as the hostel has been making waves and gaining really positive reviews, especially the music scene in the roofdeck.
The first Dimension event was a success and paved the way for it to become a regular event at Z Hostel, held every 3rd Saturday of every 2 months at the roofdeck.
"It is one of the most beautiful genres and it needs to be heard," Cheka added with much passion burning in her eyes. Well, we hear ya! And we can't wait to be taken to different worlds and dimension again!
Stay tuned for the next Trance 'til Dawn event at Z! Check www.zhostel.com