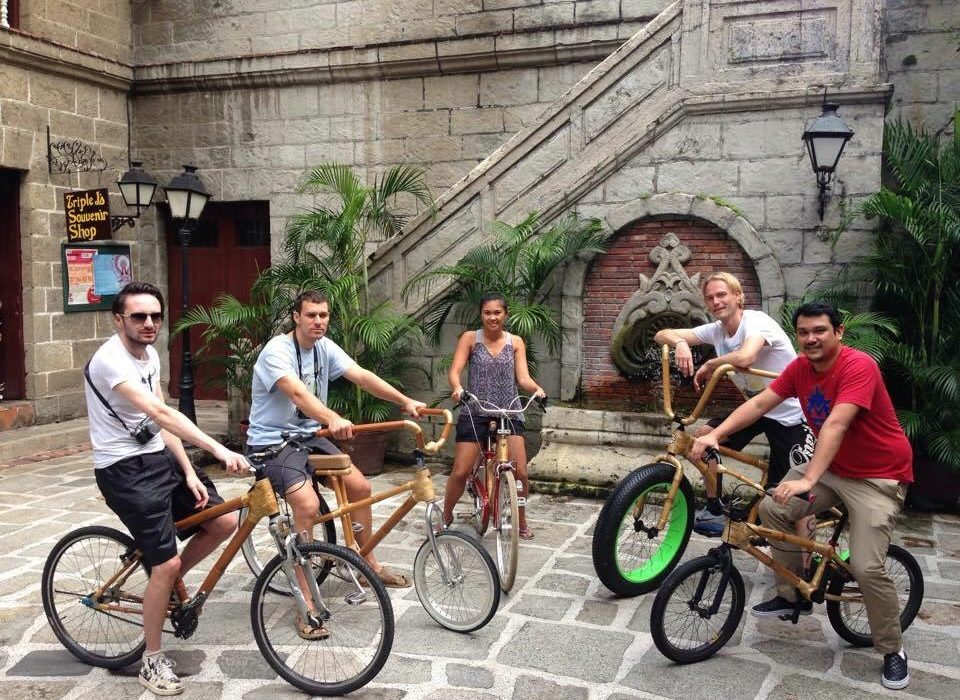 You have probably been told to skip this country's capital by all means. Hate to admit it but the traffic is seriously bad. But a 3-hour-hellish-trip-along-the-national-highway situation aside, Manila is still worth the chance. It is chaotic but charming, a cool kid with an old soul. The city is a beautiful mess and one just has to give it a deeper look and go beyond the shiny malls to realize that Manila is still a capital of fun. We list down the top activities you should not miss:
1. Ride a bamboo bike in Intramuros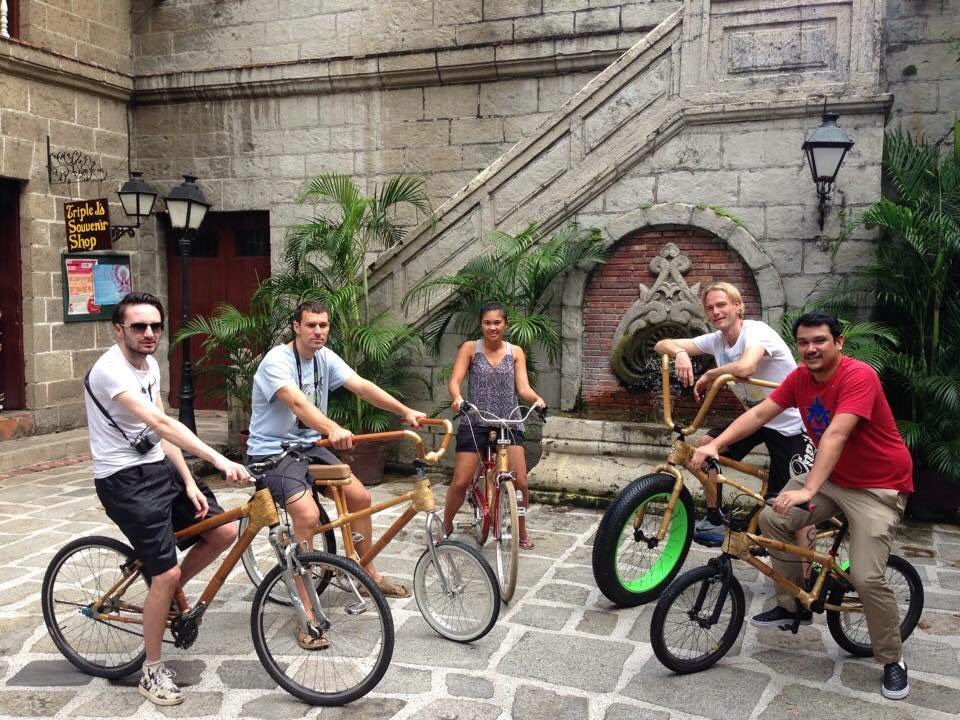 Cycle your way through history in eco-friendly bamboo bikes along and through the century-old walled city of Intramuros with Bambike Eco-Tours. There's no better way to explore UNESCO-listed churches, historical forts, and antique shops than using a sustainable means of transportation handmade by a community of bike builders and a fun company throughout the day.
2. Play detective at Mystery Manila
Unleash the inner Sherlock Holmes in you and solve a mystery in one of Manila's relatively recent must-do activities. More and more live escape game rooms have been coming up and it's definitely something travelers must do while in the city. So gather your hostel roommates and be in for an hour of fun. Friendships are bound to be tested, though!
3. Food trip in the world's oldest Chinatown
A great influence on Filipino culture, Chinese traditions and cuisine is still very well and alive this part of the world. Hop from dimsum places to noodle nooks and savor a lot of oriental flavors in between, a visit to Chinatown while in Manila is a must on the list.
4. Ride a colorful jeepney through the city
They're flashy, they're noisy but they definitely add a color to this bustling city. Jeepneys are probably the most famous means of transportation in the Philippines and can pack up to 20 people inside. With some blinking lights and pumping radio music, it's definitely going to be a wild ride.
5. Get creative at Art in Island
Visiting museums is definitely a great activity when visiting a new country or city. But what if we've told you that an art museum here in Manila lets you be part of the art work? So forget about the No Touch policy because in Art in Island, be creative and strike your best pose in the 3D tricks and art illusions!
6. Chill in charming Cubao X
For travelers who want to get to know more of the city's soul than just shiny malls and sparkling disco balls, Cubao Expo is the place to be. It's a compound of everything alternative and underground: art galleries, concept barbershops, quaint cafes, and quirky novelty shops. You can spend the whole afternoon and evening here, and there's no right time or feeling to leave.
7. Jump for joy at the Trampoline Park
Unleash those somersaults and dive into a giant foam pit. Or bounce off the ground to get that slam dunk. Or just simply jump your heart out. This place is definitely for all the kids at heart.
8. Sing your heart out in a Karaoke bar
There is no doubt about Filipino's penchant for singing, whether in the shower room, inside the car while stuck in traffic, or even while working in an office cubicle, we just love to sing. So every corner there should be a karaoke bar and if some local friends invite you to a singing party, you will absolutely regret saying no.
9. Reggae it up on Irie Sundays at B-side
It does look like an old warehouse but it's definitely why this old courtyard is a favorite spot for the crowd who is into anything unassuming. The Collective is a space that holds art stores, concept cafes, and every Sunday night, a revelry of reggae music, live bands, and dancing like no one's watching. No dress codes, no lines — just pure irie vibes.
10. Party 'til sunrise underground style in Time Club
You started knocking back some cocktails at Z Hostel roofdeck, jumped next door to chill at Pura Vida, headed to Valkyrie for the ultimate clubbing experience. Where do you go after? Definitely Time Club in Makati. It plays mostly underground house, techno, and dance music. The clock stops inside Time and before you know it, you're eating Filipino breakfast right across at 7 in the morning.