They say never go out drinking with an empty stomach. But in the hustle and bustle that is Manila, filling up before or in between those tequila shots and beer buckets seem like a daunting task. But if you find yourself in a drinking session in the quirky Poblacion, Makati, a new addition to the gastronomic block is what you've been looking for all this time. Enter Yalla Yalla Express, a charming food joint just a few steps away from Z Hostel, serving delicious, grab-and-go Lebanese comfort food.
A shawarma to go before some Jose Cuervo? We say yes! Although Yalla Yalla means "fast" or "hurry up" in Arabic, the food here is not without careful thought and preparation. It is tiny but very quaint and no-nonsense: just a few chairs and wooden counters, a chalkboard menu, and an almost-open kitchen where you can see the huge slabs of meat on the way to your tummy.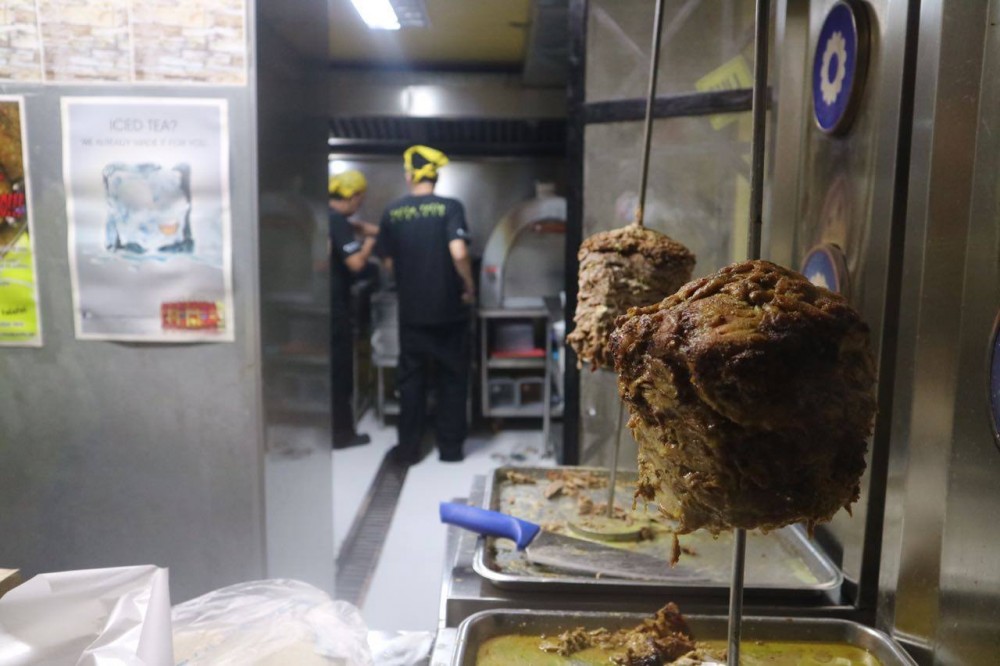 Their moutabal (roasted eggplant) is a star appetizer. The smokiness is on-point and layers of flavor gets you in the mood for a feast.
They also have an interesting take on falafel, it is rather crunchy and light than the usual ones around.
The beef shawarma is a clear winner, the flavorful meat almost melts in your mouth and the turmeric rice complements the rich flavors and spices. The side dish of pickled cucumber, tomato, and beetroot provides a fresh relief while the onions.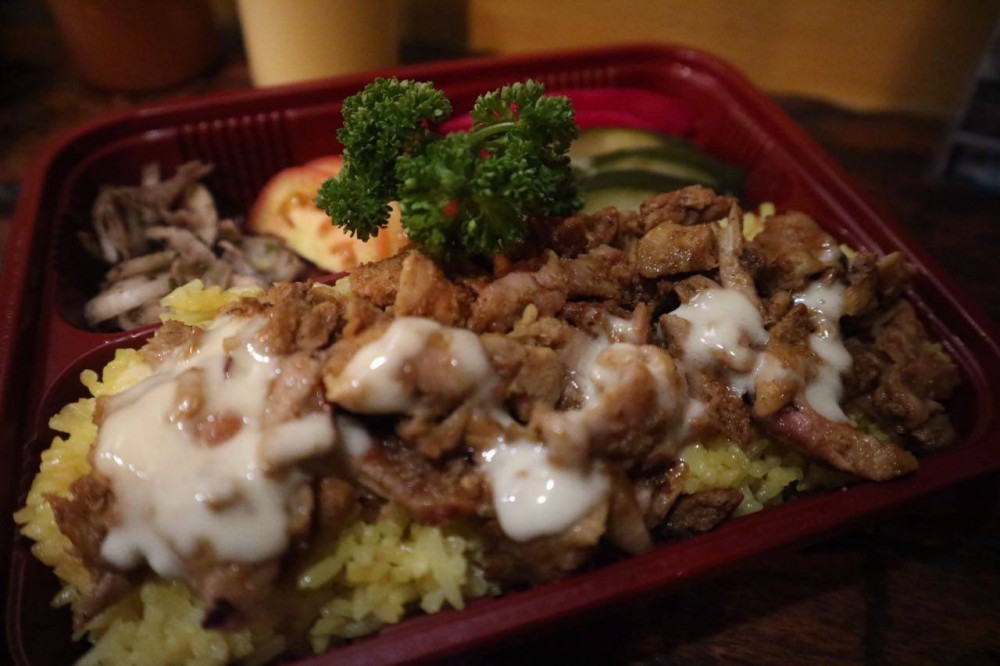 The chicken shawarma is also a good choice. The first bites feel flat, but after a few more, you'll definitely get the zing. Splash some of their homemade garlic and chili sauce onto your meat or rice and you get a rounded, fuller taste!
If chicken is really your thing, try the shish taouk (chicken skewers) which packs an interesting mix of salty, sour, and sweet flavors.
Don't miss trying the sujuk (spicy sausage) as well! If you have it served in wraps, it pretty much reminds you of tasty quesadillas but this definitely has another twist of savor and and explosion of spiciness that is very Mediterranean.
It's refreshing to see more and more concepts and cuisines popping out of Poblacion. It's definitely becoming a multi-cultural center where locals and foreigners come together to have a great time. And while you're at it, don't forget to to fill up at Yalla Yalla first — definitely a good, comforting start to what will be long night of revelry in Makati. (And who knows you'll end up there again for some good, recovery food!
Yalla Yalla is located at 5652 Don Pedro Street, Poblacion, Makati.